Quiz: Which Casino Game Best Suits Your Personality?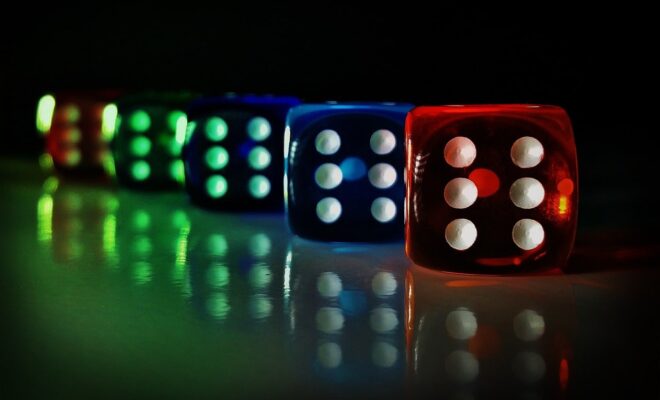 I was playing on Casumo casino and I realised, with so many games, what kind of personalities are attracted to each? Are you undecided on which games to play at the casino? Do your friends keep asking you to compare your personality to concepts and inanimate objects? Now, you can amaze your friends by showing them precisely what casino game you are.
Question 1: How Do You Like Your Coffee?
A: Wet and hot. Beyond that, I don't care. Coffee is coffee.
B: Light, fruity and easy to drink, perfect for a Sunday morning.
C: Big brand label, preferably rich and dark. Give me something new and I might try it
D: Anything that looks a little different. I'm adventurous like that
E: I am fussy because I look for quality. It has to be the right type of coffee before I go anywhere near it
F: Jamaican Blue Mountain. Only the best will do!
Question 2: Plan The Perfect Date
A: Coffee shop! Cheap and cheerful; maximum of one hour. I don't like to stick around for long
B: I prefer to try somewhere familiar but always open to suggestions. That's the luck of the throw, after all
C: Let's start off somewhere simple but turn it up a notch if it goes well
D: I like to take my chances. Let's see where the wind takes us?
E: I make a suggestion and watch my date closely. If he or she isn't liking it, I change my stance too
F: Only the restaurant with the best reviews in town will do for a date.
Question 3: What is The Perfect European City Break?
A: Copenhagen: Not the first place you'd think of, but a pleasant time is always had
B: Somewhere new such as Berlin. You like to take your chances, but you also like to know what to expect before you get there
C: Amsterdam. You know why some people go there, but you're not sure it's for you. You'll start off visiting art galleries but curiosity will get the better of you
D: Let's just turn up at the airport or the railway station and see what they have leaving in the next hour? Dubrovnik? That sounds good!
E: London. Cultured and grand; there is so much to do and there is an electricity to the place that you cannot get elsewhere
F: Monte Carlo, preferably during the Formula 1 weekend.
Mostly As
Slot Machines. Simplicity is your life philosophy. Why waste time playing the long game when you can have a few quick rounds on a slot machine before moving on to something else? Maybe you don't like the commitment, hate to have your time wasted, or maybe you get bored easily.
Mostly Bs
Craps is your game of choice. For you, life is like a throw of the dice. You want to have some control over the direction but are never fazed by curveballs. You take the rough with the smooth and willing to get up and try again. Craps is a bit like that. It's a mix of chance and skill, just like life.
Mostly Cs
Call it Blackjack, 21 or Pontoon, but this game means you are willing to take the occasional chance "just in case", even when you seemingly have a winning hand. You like the comfort of the familiar. However, you are never afraid of stepping out of your comfort zone. If you don't like it, at least you gave it a go.
Mostly Ds
You utter risk taker, you're Roulette. You know that the biggest chances and biggest wins in life come from taking risks. You're prepared to put everything on chance and you take some big risks too. We'll bet you once walked out of a well-paying job to start up a business, and when that didn't work you tried again?
Mostly Es
You're Poker. Why? You're attracted to quality and you like to plan well. You want refined, but you also don't like to take chances. You play the long game in everything, waiting for the right moment to make your move. Nobody is calling you a control freak, but you do like to have things a certain way.
Mostly Fs
Only the best and most expensive will do. Congratulations, you're Baccarat. The game of James Bond presents itself an air of mystique, and so do you. You will not settle for second best. You will not settle for Asti when Champagne is offered. Baccarat is elegant in its simplicity, but never shows it.